Tara Diamond
Tara comes from Co. Down and learned her early music from her father Leslie Bingham, also a flute player. Her brother Terry, now living in Clare, plays concertina and accordion. Tara was influenced by musicians such as Paddy Tyrell from Dundalk (flute and sax), Cathal McConnell (flute) and Tom McHale (whistle) who visited the Bingham house and would record tunes on tape for her to learn. She is one of a group of accomplished flute players who emerged from the greater Belfast area in the late 1970's, and is renowned for the tone and smoothness of her playing. Tara has played on a number of albums including Wooden Flute Obsession, Ian Smith, An Ghaoth Aduaidh and Lámh ar Lámh. She teaches at the Frankie Kennedy Winter School, the Willie Clancy Summer School and has also conducted workshops in France, Germany, Denmark, USA and Japan.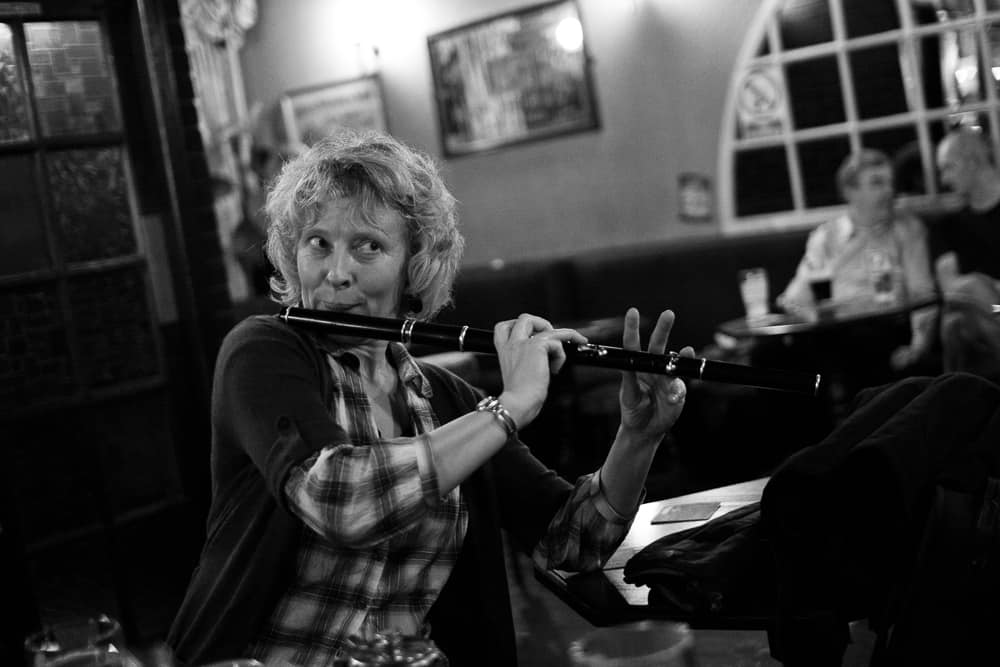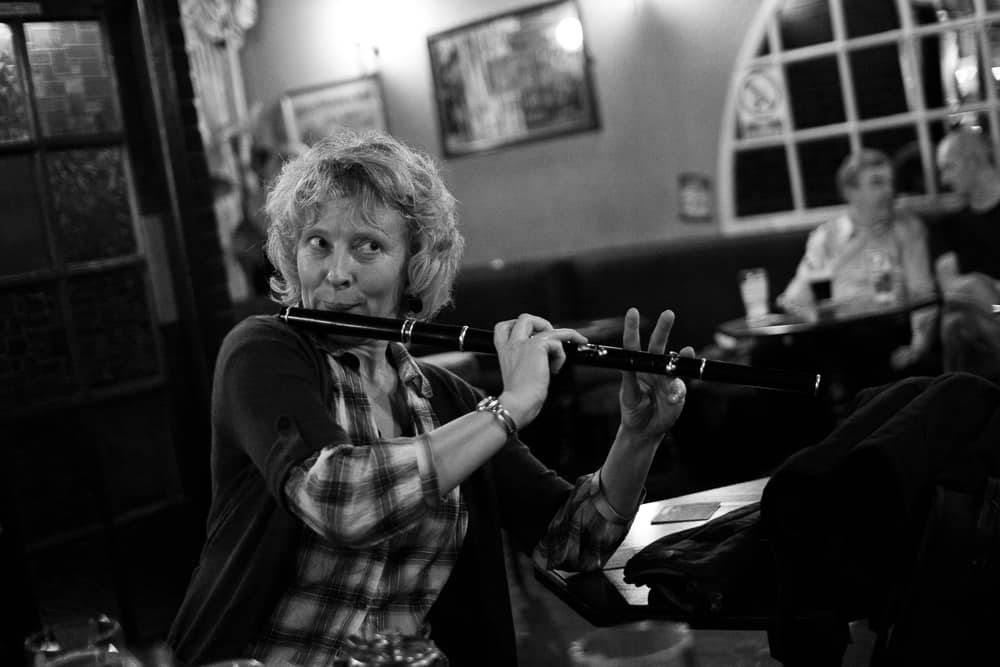 Dermy Diamond
Dermy comes from Belfast, and learned his early music from local players in Belfast, Antrim and Down, such as Andy Dickson and Gerry McCartney. Later, he and Tara travelled extensively across Ireland, playing and spending time with musicians from many parts of the country, particularly Clare, Cork, Kerry, Donegal and Fermanagh. He has played on several albums, including Thiar i nGleann Ceo (Albert Fry), Yahoo (Frankie Lane), and Lámh ar Lámh (with Pádraic Mac Mathúna). He was a participant in three Music Network tours, with, amongst others, Dolores Keane, John Faulkner, Paddy Keenan, Maighréad Ní Dhomhnaill, Fintan Vallely, Con Fada Ó Drisceoil and Charlie Harris.
Tara and Dermy's son Danny plays the fiddle and their daughter Helen plays the fiddle and sings.